Borton Volvo Cars Is Proud to Receive the Volvo Excellence Award
The Volvo Excellence Award is awarded annually to top-performing Volvo dealerships across the country that go above and beyond for their customers. Here at Borton Volvo Cars, we are delighted and honored to share that we have earned recognition for exemplary performance and secured a spot among the winners of the Volvo Excellence Award. Dealers are ranked based on sales and customer satisfaction, meaning that our receipt of this award is as much about our customers as anything else. Without you, We can't move forward, so we thank you from the bottom of our hearts for letting us be a part of your automotive journey and helping us reach exciting new heights.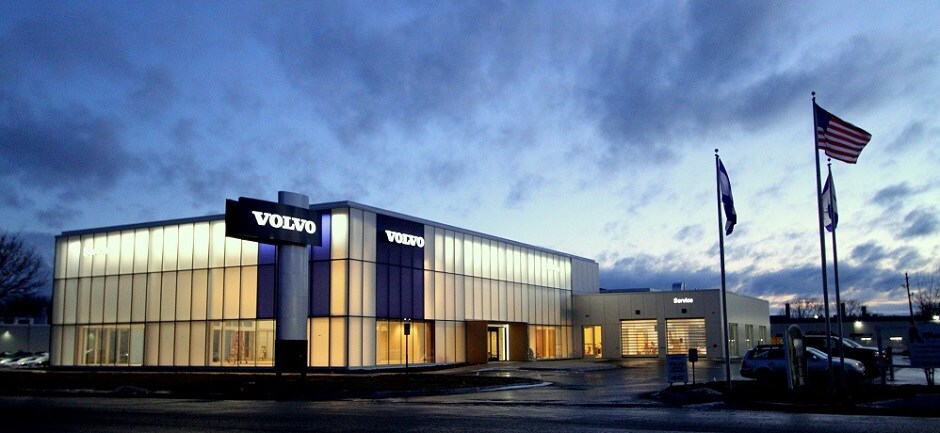 What is the Volvo Excellence Award?
The Volvo Excellence Award is an award given to select Volvo dealers once a year to recognize them for their commitment to customer satisfaction and excellent performance in the industry. Only 30 retailers can make the cut every year, which makes us even more grateful and humbled that we have been chosen to receive the Volvo Excellence Award.
It's no small feat to earn this kind of recognition for our dealership, and we are well aware of the fact that our successes come from our strong relationships with our customers. Helping you achieve your automotive goals is our top priority, and we are dedicated to continuing to serve our customers and community as best we can in an effort to make a positive impact on those around us.
Customer Satisfaction is Our Main Goal
Whether you come to our Volvo dealership in search of a new vehicle like the Volvo XC40 or you already have a car that is in need of our maintenance team's expertise, you can always depend on us for exceptional customer service that goes above and beyond to ensure that your needs are met. Our friendly team of Volvo experts is here to help you take the next steps on your automotive journey, wherever that adventure might lead you.
Every professional on our team is highly trained to provide you with the best possible service. Our sales experts are well-versed in the Volvo lineup, and our team is ready to listen to your needs and desires to help you discover the perfect fit for your lifestyle. Our service team and our state-of-the-art service center are here to ensure that your Volvo vehicle performs at full strength and lasts for as long as possible. Meanwhile, our finance center and parts department can help with the other facets of your shopping and ownership experiences.
We Owe Our Success to Our Customers
Receiving this award reminds us of what we set out to do and gives us the strength to keep pushing forward to be an even better resource for our customers. We're beyond thankful for the support that we have gotten from our customers thus far, and we look forward to growing alongside the community that has given us so much already.
If you have any questions about our dealership or what it's like to team up with us to dive into your next automotive adventure, we welcome you here at Borton Volvo Cars. Feel free to stop by our showroom today to get a better idea of what kinds of amazing automotive resources are available to you and meet with our dedicated team face-to-face. You can also explore our inventory and read up on our services online before making the trip to visit us.
We're eager to be a part of your next Volvo journey, and we're excited to showcase what the Volvo Excellence Award means to us. Join us at our dealership today to learn more.